Page 393 - Fegime - Electrical Product Guide Issue 1 V5
P. 393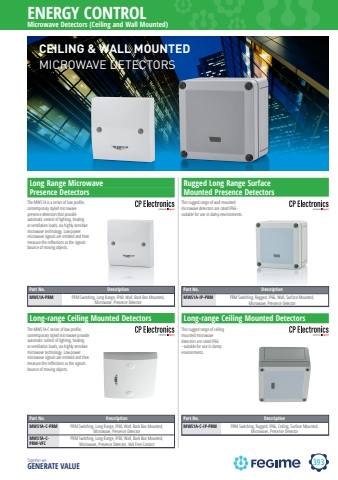 ENERGY CONTROL
Other Products
Other Products & Services
Lucy Zodion provide a range of high quality, compliant, and cost-effective UK manufactured power distribution solutions, which can be delivered direct to site ready for connection & immediate use.
 • Range of standard solutions and bespoke design service
• Assembled in purpose built factory to relevant standards (inc BS7671)
This means:
• Built to exact customer specification (inc choice of components) • Root can be sent in advance allowing immediate installation
upon delivery
• Replication for multi-site and on-going projects ensuring universal compliance & specification
• After sales assistance with warranties on components, pillar and assembly
n Ground Feeder Pillar
• • •
On-time delivery
Saves time & money and gives budgetary certainty
Compliance control and documentation
(including copy documentation to a central admin point)
Electric Vehicle Power Distribution Pillar
        Lucy Zodion Electric Vehicle Supply Pillars provide a modular solution for EV infrastructure Suppliers providing the link between DNO or supply and charge point.
Configured to suit charge point requirements, with standard designs available for 100, 200, 400 & 600A versions to be delivered direct to site, compliant & ready - additional configurations and bespoke design available.
Additional configurations available in any size or colour of feeder pillar, delivered direct to site tested & compliant.
 Pre-wired Distribution Pillars
      Ki
 Vizion
 Full end to end service, pre-wired to customer design, delivered to site – just connect power in and out.
 Together we
393
GENERATE VALUE
Westminster - I
Lucy Zodion in-ground power units pack a host of features into
an extremely robust structure that can be concealed when not in use. Power is accessible and readily available from ground to socket in seconds.
Central Management Systems
Lucy Zodion provide open protocol and proprietary systems for complete wireless and monitoring control of street lighting and other smart city applications.
Software platforms for IoT and smart city solutions.
Managed service options including gateways and web hosting. Training & support packages available.