Page 65 - Fegime - Electrical Product Guide Issue 1 V5
P. 65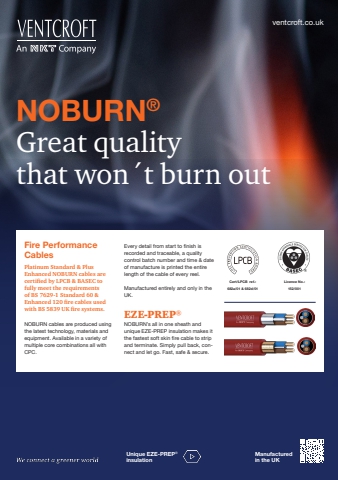 THE COMPLETE FIRE RANGE...
PREVENT CABLES FROM PREMATURE COLLAPSE DURING A FIRE AND KEEP EMERGENCY SERVICES AND THE PUBLIC SAFE.
q-fire qfire
BS7671 IET Wiring Regulations 18th Edition, Chapter 52: Selection and erection of wiring systems, provides requirements for the methods of support of wiring systems in escape routes.
Regulation 521.10.202 requires cables to be adequately supported against their premature collapse in the event of a fire. This applies throughout the installation and not just in escape routes.